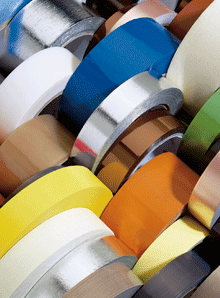 RHC Tapes, Inc. is a custom Converter of Pressure Sensitive Electrical, Industrial and Mechanical Tapes, Silicone Rubber Sheets and Rolls, Coated Fabrics, Foams and Films.
We bring added value to a wide variety of high quality manufactured material for Industrial and Commercial uses. We are distributors of Saint-Gobain Performance Plastics, DeWal Industries, Ideal Tapes and more.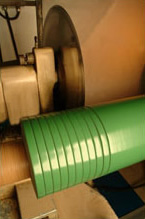 Our Precision Tape Slitting capabilities, Custom Printing and Laminating, and Steel Rule and Rotary Die Cutting benefit our customers meaning less work for you resulting in better productivity and a superior final product.